If you're searching for a central Phoenix OB/GYN, it's essential to find high quality experience and genuine care. Dr. Amaya is a bilingual gynecologist in Phoenix with a passion for empowering women's health decisions. Working with her patients during their most important life events is a privilege she doesn't take lightly. This is what you can expect.
About Mariana Amaya, MD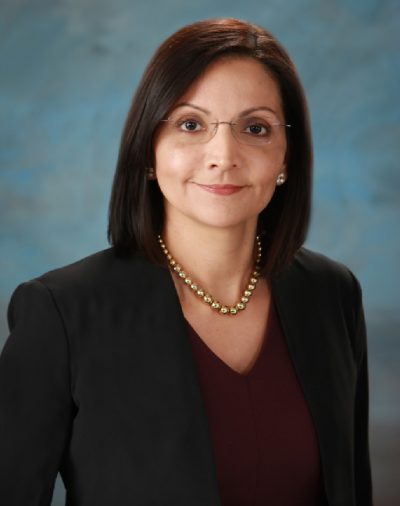 Dr. Amaya is an Arizona native, born and raised in a rural community in the Yuma area. She speaks both Spanish and English. Growing up, she recognized a critical need for bicultural and bilingual physicians, which sparked her initial interest in medicine. Once enrolled in medical school, she was immediately drawn to women's health issues and pregnancy.
She received her undergraduate degree in Community Health Education from the University of Arizona before continuing her education at the University of Arizona College of Medicine. There, she received an award for Humanism in Medicine, as well as the Alpha Omega Alpha Honor Medical Society award. Dr. Amaya completed her residency in obstetrics and gynecology with the Phoenix Integrated Residency in OB/GYN at St. Joseph's Hospital and Maricopa Medical Center.
Board certified by the American College of Obstetrics and Gynecology, Dr. Amaya is a fellow of the American College of Obstetricians and Gynecologists. She is also a Clinical Assistant Professor with the University of Arizona College of Medicine in Phoenix, as well as an Assistant Clinical Professor at the Phoenix campus of Creighton University School of Medicine.
In her free time, she enjoys spending time with her husband (who is a family physician) and their three children, who were all born at St. Joseph's Hospital.
Your central Phoenix OB/GYN
Routine visits to your OB/GYN are critical to your overall health and wellbeing. Dr. Amaya is a female gynecologist in Phoenix, AZ with nearly two decades of experience in a variety of obstetrics and gynecology services.
Services
Dr. Amaya provides expertise in all aspects of gynecology, pregnancy, and childbirth. Through routine well-woman exams, you can be confident in your health, regardless of what stage of life you're in.
Those who are pregnant can expect the highest level of compassion and care under the watch of Dr. Amaya. She is skilled in both normal and high-risk pregnancies. From vaginal births to caesarean deliveries, a safe and fulfilling experience is her number one goal. Dr. Amaya is proud to deliver pregnancies at St. Joseph's Hospital and Banner University Medical Center, some of the most reputable facilities in the greater Phoenix area.
After delivery, you can expect Dr. Amaya to walk you through the postpartum experience. This is a critical time for many women. If you're facing postpartum depression or breast infections, such as mastitis, you can rest assured knowing you will have the support you need.
For patients who need help with preventative care, Dr. Amaya will take an active role in your ongoing gynecological health. Through routine pap smears, breast exams, and STI screening, you can remain confident in your reproductive and sexual health. She is also proficient in helping patients find the best birth control options for them.
Finally, Dr. Amaya can provide testing, treatment, and counseling for a range of gynecological conditions. These may include:
Urinary tract infections
Yeast infections
Irregular or heavy periods
Sexually transmitted infections (STIs)
Genital lesions and rashes
Pelvic pain
Uterine fibroids
Ovarian cysts
Polycystic ovary syndrome
Perimenopause and menopause
What to expect
No matter the reason for your visit, you'll be treated like family.
Dr. Amaya takes an active and thorough approach to providing the information you need to make a decision when it matters the most. Whether you're in need of maternity services or well-woman exams, you will have expert care and advice on your side.
Insurances accepted
Dr. Amaya accepts most standard insurance plans, including the following:
Aetna
Banner Aetna
Ambetter
Arizona Foundation
Blue Cross Blue Shield

Blue Alliance
PPO
HMO
EPO

BrightHealth
Cigna

Open Access Plus
Local Plus Plan
PPO
HMO

Humana
Meritain Health
MultiPlan

Auto
MPI
PHCS
Savility
WC
Beech

UnitedHealthcare
AHCCCS (Federal emergency AHCCCS)
Arizona Complete AHCCCS
FES
Mercy Care Plan
Steward Health Choice
UHC AHCCCS
If you have any additional questions about insurance, don't hesitate to contact our office for more information.
Get in touch
Dr. Amaya is here to answer any of your questions. Her office is located at 600 W Thomas Rd, Phoenix, AZ 85013. Hours of operation are Monday through Thursday from 8:00 a.m. to 5:00 p.m. and Friday from 8:00 a.m. to 12:30 p.m.
If you're looking for a female gynecologist in Phoenix, call Dr. Mariana Amaya today.